Subscribe Article Forge – $9/Month
We all are looking to buy any SEO tool in a group to save some bucks, as we don't want to spend much in the beginning. Today we are going to learn about the article forge group buy. As an SEO's, we all need unique articles and content to survive on Google or any other search engine.
What is Article Forge?
Article Forge is an artificial intelligence-based content writer tool that can generate/write unique content for you on any given topic. It learns by reading thousands of articles on the internet and then rewrite using unique wording and make it readable for website visitors. Article Forge is considered to be the best article writer.

Article Forge Group Buy Advantages
Videos, images, external links, etc. are added to the articles automatically
Support 7 different languages to generate content
Can Generate an unlimited number of articles
Can be integrated with WordAi
offer trail option
articles can be schedule and publish on your sites or blogs
Simple to use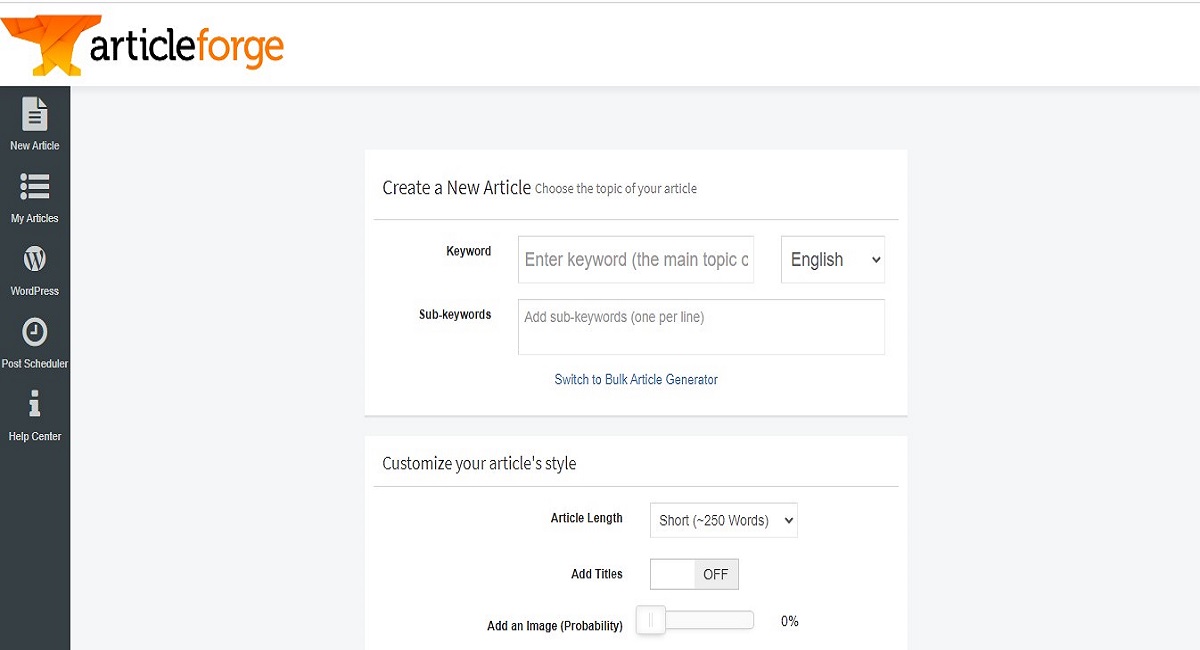 Article Forge vs Article Builder
Both are article generator or content writer based on machine learning and artificial intelligence. People have different experiences with both tools. The main difference between article forge and article builder is pricing. Article forge is much expensive as compare to article builder. However, both tools are available at group buy, you can subscribe to both article forge and article builder group buy and save hundreds of dollars monthly.
Article Forge Group Buy
We don't recommend you to subscribe to an article forge from the official site if you are a beginner or having a small business as it will cost you $57/Month which is pricey. But if you want to give it a try then go for an article forge group buy at group buy SEO Tools. Group-buy will allow you to test all the premium features by spending less money. You can get a separate account 100% safe and secure which you can use for a month based on the selection of your package or single access to article Forge.
So if you're in a tight budget then grab your desire SEO tools at a low price, contact us here and get privileges by using all Premium SEO Tools.
Subscribe Article Forge – $9/Month